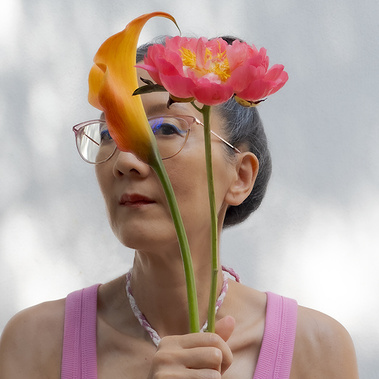 Biography
Jo Ann Toy was born in San Francisco. During her studies at the California College of the Arts, she came across the beautiful works of Imogen Cunningham, Henri Cartier-Bresson, Frederick H. Evans, and many other great artists. She was inspired to pursue photography—to express her personal artistic vision thru this medium. She loves capturing the unusual and exploring the hidden in her subjects. The plain and ordinary can have many mysteries. Her feminine intuition is her muse. Jo Ann's work has been celebrated in Communication Arts, American Photography, The Art Director's Club Young Guns in NYC and Women in Photography International.
Based in New York City, Jo Ann's work has been published in The Fader, The Wire, The New York Times, Interview, Rolling Stone, Spin, Newsweek, Wired, Fast Company, Fortune, GQ, Paper, Bust, Entertainment Weekly, Io Donna, Marie Claire, and more.
Jo Ann is also an editor and digital producer. She has worked with ABC News, ESPN The Magazine, The Wall Street Journal and Entertainment Weekly.
Awards & Exhibits
Communication Arts: Award of Excellence
American Photography
Art Director's Club: Young Guns, NYC
Women in Photography International